DERMAQUEST™ Skin Therapy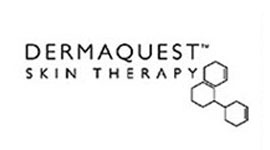 Dermaquest™Skin Therapy, Inc., is a results-oriented professional skin care line utilizing the latest in peptides and plant stem cell technology.  Every product is precisely formulated from scientifically proven ingredients to work on the cellular level to diminish fine lines, improve tone and texture, and stimulate cellular turnover. Dermaquest™ Skin Therapy products are free of parabens and are cruelty-free.
Ageless Mi favorite: C-lipoic Lip Enhancer
IMAGE SKINCARE

The Image Skincare philosophy is to restore and maintain optimal skin health by using an effective, professional skin care regimen. Scientifically advanced formulas using peptides and plant stem cells are utilized to create a pharmaceutical grade skincare line that works at the cellular level to diminish fine lines, fade sun damage, increase hydration and stimulate cellular turnover for more youthful skin. Image Skincare products use pure essential oils for fragrance and are free of harsh chemicals, parabens and are cruelty-free.
Ageless Mi favorite: Solar Defense Hydrating Crème SPF 30

PCA SKIN®
PCA SKIN® is a company with clinically researched and scientifically formulated skincare products for men and women designed to work in treating such conditions as acne, aging skin, sensitive skin and hyperpigmentation. The PCA philosophy starts with the basic premise that healthy skin is beautiful skin. Professional treatments along with daily care products gently stimulate, firm and tighten skin leading to a more beautiful complexion. PCA® SKIN products are free of parabens and are cruelty free.
Ageless Mi favorite: PCA Oxygen Trio® Facial
BULLDOG From London ~ Natural Skin Care for Men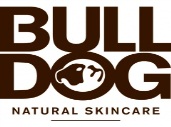 The Bulldog line was founded in 2007 in the UK out of the realization that there were very few options available for men who wanted to avoid as many man-made chemicals on their skin as possible. All Bulldog products are loaded with essential oils and other amazing ingredients to deliver outstanding grooming results. Bulldog products never contain parabens, sodium laureth sulfate, artificial colors or synthetic fragrances. It the first and only male skincare company to be recognized and approved cruelty-free.
Ageless Mi Favorite:  Bulldog Original Face Wash
OZUNA Essence of Life™ Face and Body Rejuvenating Gel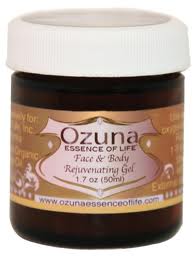 OZUNA Essence of Life™ Face and Body Rejuvenating Gel is 100% Fully Ozonated Oxygen Olive Oil – Used for both the face and body, this product helps reduce bacteria, fungus, dark spots and other skin discolorations, dull aging skin, stretch marks and much more. Pure oxygen is blown through Extra Virgin Olive Oil for two weeks which produces ozonated oil. This is the cleanest form of oxygen delivery available.
Studies show that ozone helps to prevent bacteria and detoxifies the lactic acid in the skin by releasing oxygen. Oxygen helps to deliver active ingredients into the skin while reducing fungus and bacteria. Ozonated oxygen is highly effective for detoxification of the skin, rapid dermal healing, and intense skin hydration.
The primary anti-aging benefit of using ozonated oxygen is that it hydrates the skin giving a smoother, moisturized and wrinkle-free appearance.
Ozuna Essence of Life™ Face and Body Rejuvenating Gel is non-toxic and cruelty free.
PFB VANISH™ and PFB VANISH+Chromabright®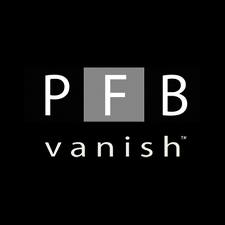 PFB Vanish™ is a unique roll-on serum formulated for ingrown hairs, razor burn and bumps resulting from shaving, waxing, tweezing, electrolysis and laser hair removal. Contains exfoliating and moisturizing ingredients to maximize results.  PFB Vanish + Chromabright® has the same ingredients as the original PFB Vanish but contains Chromabright® to lighten dark spots in 6-8 weeks. Perfect for dark spots in bikini area, under arms, chin, nape of neck and acne. Safe for all ethnic skin types.
LiLASH® Purified Eyelash Serum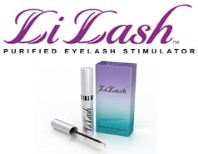 Developed by a renowned cosmetic surgeon in the U.S to enhance the beauty of your eyes. This non-irritating formula used once a day is effective to thicken and lengthen your own natural lashes. Prescription strength results at a great price! Satisfaction guaranteed.
OSHADHI Essential Oil Perfumes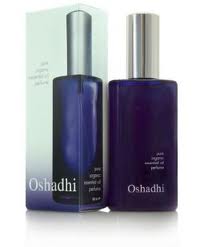 Oshadhi's authentic essential oil perfumes are exquisite. Oshadi sets the standard for therapeutic-quality pure essential oils. The aromas are beautifully composed, 100% pure and inspire both women and men alike. With individual body temperature and chemistry, each blend is a unique expression of you.
Ageless Mi favorite: Roots Pure Organic Essential Oil Perfume
LOTUS WEI~Energy Mists

Flower essences are natural remedies from flowers that work on the acupuncture meridians to dissolve stress and enhance joy and happiness. Phoenix local and flower alchemist, Katie Hess, has created a full line of transformative flower essence elixirs, mists and serums that are carried in spas, wellness centers, and apothecaries nationwide. Every flower on this planet has a very special and unique energetic quality that supports personal growth. Flower essences can be taken internally or applied externally and are natural, gentle, fast-acting, effective and without side effects. In a world where everyone has stress or suffers in some way these mists create an immediate positive effect on mood and state of mind.
There are 6 delightful energy mists to choose from: Joy Juice, Inner Peace, Infinite Love, Quiet Mind, Inspired Action and Pure Energy. Use them every day and throughout the day to mist yourself, your loved ones, your space, your car, and your pillows and sheets.
Ageless Mi Favorite: Infinite Love Energy Mist
Lotus Wei